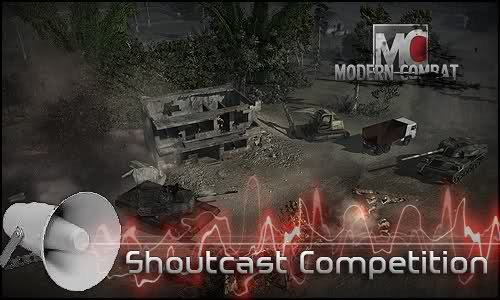 This is a shout-out to all you gamecasters out there.
Whilst one section of our community is battling it out to win the first ever CoH: Modern Combat tournament, we want you to carry the show to a larger audience!
We aren't just aiming to find the best player at this point… we'll also be searching for the best Modern Combat gamecaster out there. Let your voice be heard and prove that you're a true entertainer!
You'll have until the 11th of May to upload your gamecast (preferably in a video format). After that the rest of the community will get the chance to vote for you (until the 18th of May) in order to determine the best entry! The winner will not only expand his/her audience and reputation amongst our community, but will also receive a grand prize of €50 (Paypal required).